Poverello House welcomes those with a heart to serve. Because of our dedicated volunteers, we can prepare and serve more than 2,600 meals daily to people in need.
Hours of Operation:
Seven days a week from 8 AM - 4:45 PM
Requirements to Volunteer:
Volunteers ages 7 - 16 must be accompanied by an adult parent/guardian at all times.
Volunteers ages 16 - 18 must have a signed minor release form to volunteer without a guardian.
All volunteers must attend an in-person orientation.
All volunteers must be in the dress code when volunteering.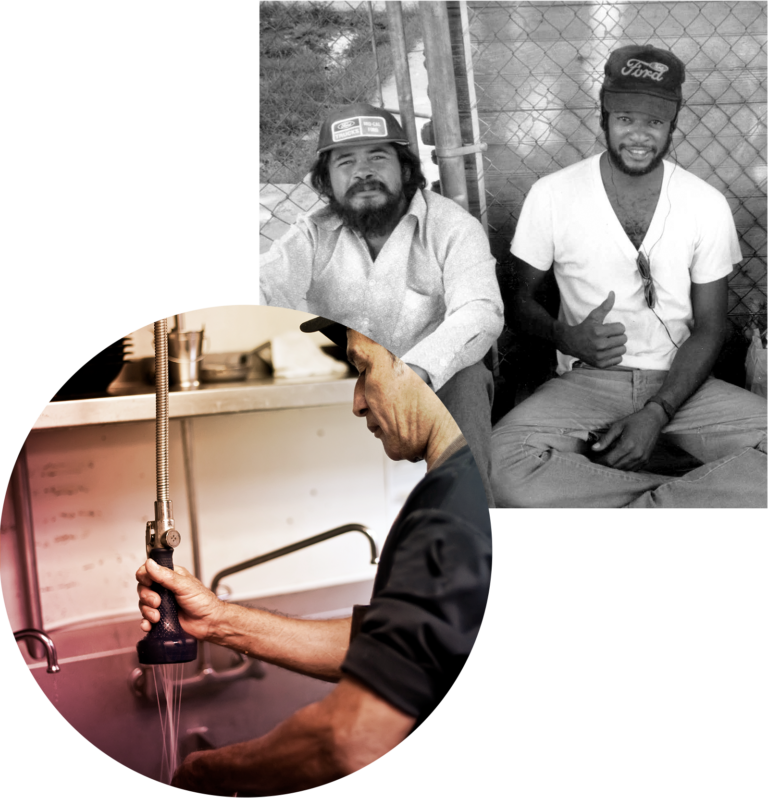 Orientation
Volunteer orientation is mandatory to volunteer at Poverello House. New volunteers will learn about our organization and volunteering guidelines.
Location:
Poverello House, 412 F Street, Fresno, CA 93706
Duration:
45 minutes to an hour; be prepared to stay the entire time.